News The Corporate Media Is Scared You'll See!
---
Welcome back!
I'm pumped for you all to get hold of my newest book. I've been given the opportunity to undermine corporate narratives, argue for a peaceful future, and celebrate the end of all wars. (One can hope.)
It makes a great gift for friends and family who need to be woken up.
Enjoy this edition of The Ledger. Keep fighting!
- Lee
---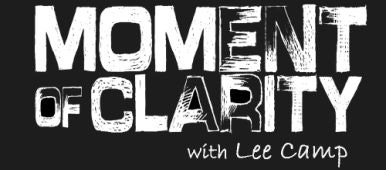 The Fake Sanders V. Warren Fight
Primaries Rigged, MLK "Santasized," Motherhood Criminalized, Drones Over U.S. Skies
The Truth About Iran & Iraq w/ Rania Khalek
How CA Primary Voters Will Be Robbed, Excuses For Assassination Collapse
---
Australia's Fires Show How Wealth Inequality Compounds Climate Disasters
Truthout | Sharon Zhang
This is not the first time that Australia has been devastatingly burned. More than ten years ago, in February 2009, fires in Australia killed 173 people, injured thousands more and destroyed 2,000 homes. The day of the February 2009 blaze, which became known as Black Saturday, constituted the country's most deadly wildfire event in history. The fires were sudden and moved with alarming speed.
Brazil's far-right government backed terror plot against Venezuela, top newspaper reveals
The Grayzone | Ben Norton
Brazil's extreme Bolsonaro government backed an attack on Venezuela in a plot to overthrow its elected president. The shocking terror operation has received no coverage in mainstream US media.
The Playbook For Poisoning The Earth
The Intercept | Lee Fang
in September 2009, over 3,000 bee enthusiasts from around the world descended on the city of Montpellier in southern France for Apimondia — a festive beekeeper conference filled with scientific lectures, hobbyist demonstrations, and commercial beekeepers hawking honey. But that year, a cloud loomed over the event: bee colonies across the globe were collapsing, and billions of bees were dying.
---
Come to a live taping of Redacted Tonight in DC on every Thursday evening that you can in 2020. I'll also be taking my book tour for Bullet Points & Punch Lines to Philly, Austin, Dallas and more.
Get details and reserve your tickets at RedactedTour.com.
---
Keep fighting!
- Lee