News The Corporate Media Is Scared You'll See!
If you're in DC on October 11-12 join Rage Against the War Machine's March on the Pentagon to protest US militarism
I'll be performing LIVE in Toronto in November. And I'm always playing Washington DC — go to RedactedTour.com for tickets!

Watch the first 10 minutes of my latest hour-long comedy special for FREE at LeeCampComedySpecial.com
---
Alo Alo Alo!
Welcome back to The Ledger. I had an exciting week and I have some great content for you. Watch the Behind The Scenes video just below and let me know what you think of this new format. I filmed it before the live-taping of the last show.
Thanks for joining me,
- Lee
---
Behind The Scenes Redacted Pre-Show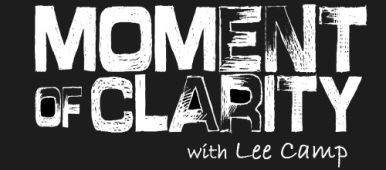 Pentagon's Massive Waste Revealed (Viewer Questions)
CIA Plot?, Artificial Dystopia, Bernie Update
Media Manipulation Bigger Than Ever
The REAL Reasons For Trump's Impeachment
---
The Phony Liberalism of Bill Maher
Despite everything he does and says, media still call HBO host a 'liberal.'
Bill Maher rose from being an "edgy," opinionated comedian to becoming one of the most influential and recognizable faces in our media. His political talk show, Real Time With Bill Maher, has been on HBO since 2003, spanning 17 seasons with over 500 episodes to date. Real Time continues to be one of the most popular shows on cable TV, drawing in more than 4 million viewers per episode
The Ocean Cleanup Project Finally Cleaned Up Some Plastic
Grist | Miyo McGinn
Well, folks, there's a first time for everything — the Ocean Cleanup project has successfully deployed a device that collects plastic pollution.
It only took six years, tens of millions of dollars, and a few unsuccessful attempts (or "unscheduled learning opportunities," in the words of 25-year-old founder and CEO Boyan Slat). The nonprofit's prior, unsuccessful designs failed to catch any plastic, broke, or overflowed.
The Census Fails To Count 100 Million People As Living In Poverty
The Real News Network | Marc Steiner
---
My last show on the road of this year will be in Toronto in November. You can also come see a live-taping of Redacted Tonight in Washington DC every Thursday evening.
Finally, in early 2020 I'll be coming to Philadelphia, Dallas, & Austin.
Get details and tickets at RedactedTour.com.
---
Keep fighting!
- Lee